Honext ci mostra com'è possibile fare un prodotto bello e rispettoso dell'ambiente. 
L'azienda basata a Barcellona produce pannelli per ambienti interni. Ciò che differenzia Honext è il suo processo produttivo. La materia prima utilizzata sono le fibre di cellulosa scartate dalla produzione di carta. Diversamente dalla maggior parte dei materiali creati con scarto, Honext usa un'enzima per legare le fibre di cellulosa, evitando l'uso di resine o altri agenti leganti tossici. Questo trattamento enzimatico permette di utilizzare fibre di cellulosa che altrimenti sarebbero scartate (conferite a discarica o bruciate) per non aver la lunghezza necessaria per i processi produttivi convenzionali. 
Tutto il processo produttivo è stato ottimizzato in modo di ridurre l'uso di energia e acqua. Gli stessi pannelli, dopo l'uso, possono essere rimessi nella catena di produzione come materia prima per altri pannelli. Honext non rilascia nell'aria composti volatili, garantendo un utilizzo sicuro in qualsiasi ambiente interno. 
Honext shows us how it is possible to make a beautiful and environmentally friendly product.
The Barcelona-based company produces panels for indoor environments. The Honext differential is its manufacturing process. The raw material used is cellulose fibers discarded from paper production. Unlike most of the materials created with waste, Honext uses an enzyme to bind the cellulose fibers, avoiding the use of resins or other toxic binding agents. This enzymatic treatment makes it possible to use cellulose fibers that would otherwise be discarded (and also dumped or burned) for not having the length necessary for conventional production processes.
The entire production process has been optimized in order to reduce the use of energy and water. The same panels, after use, can be put back into the production chain, serving as raw material for other panels. Honext does not release volatile compounds in the air, granting a safe use in any indoor environment.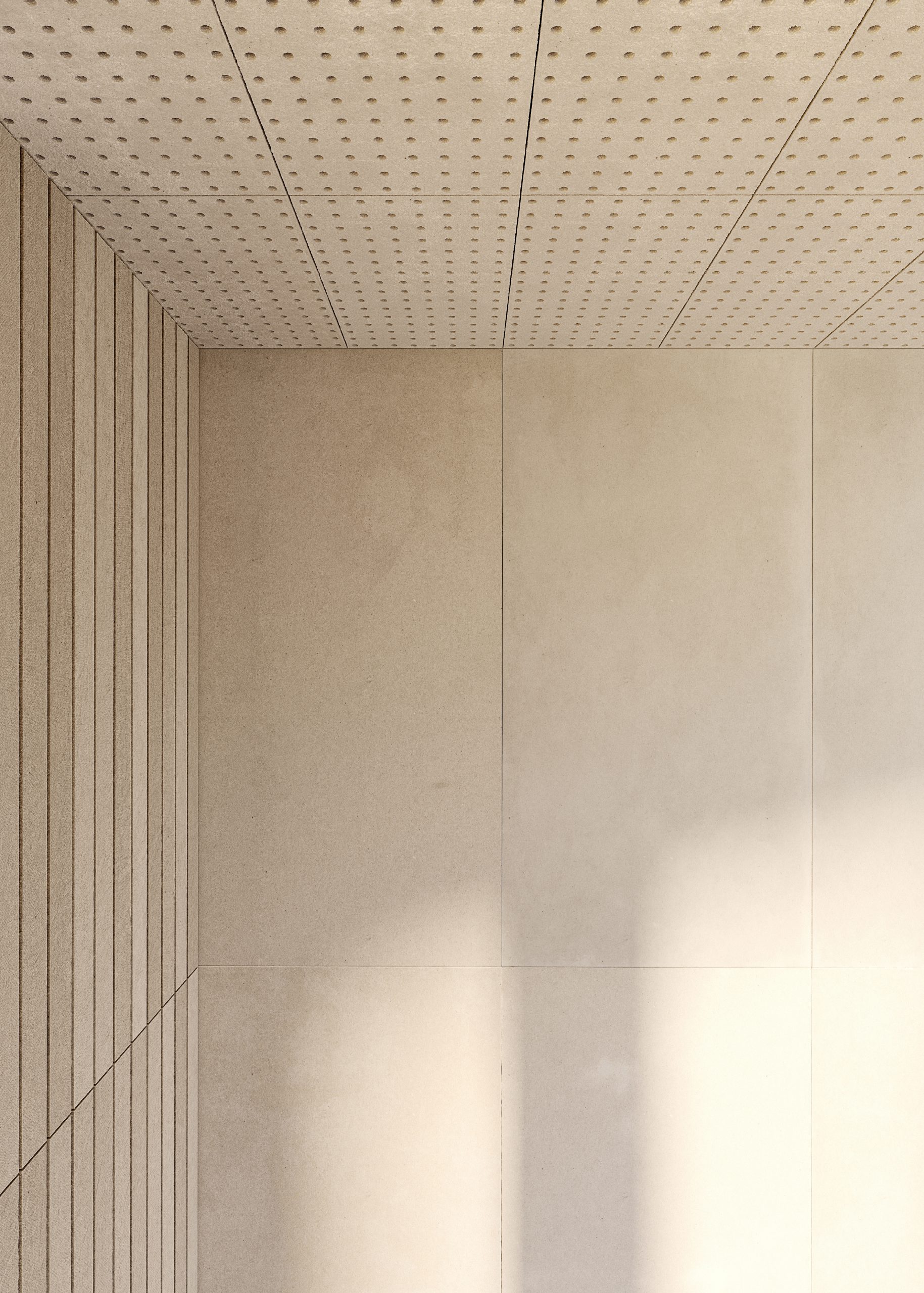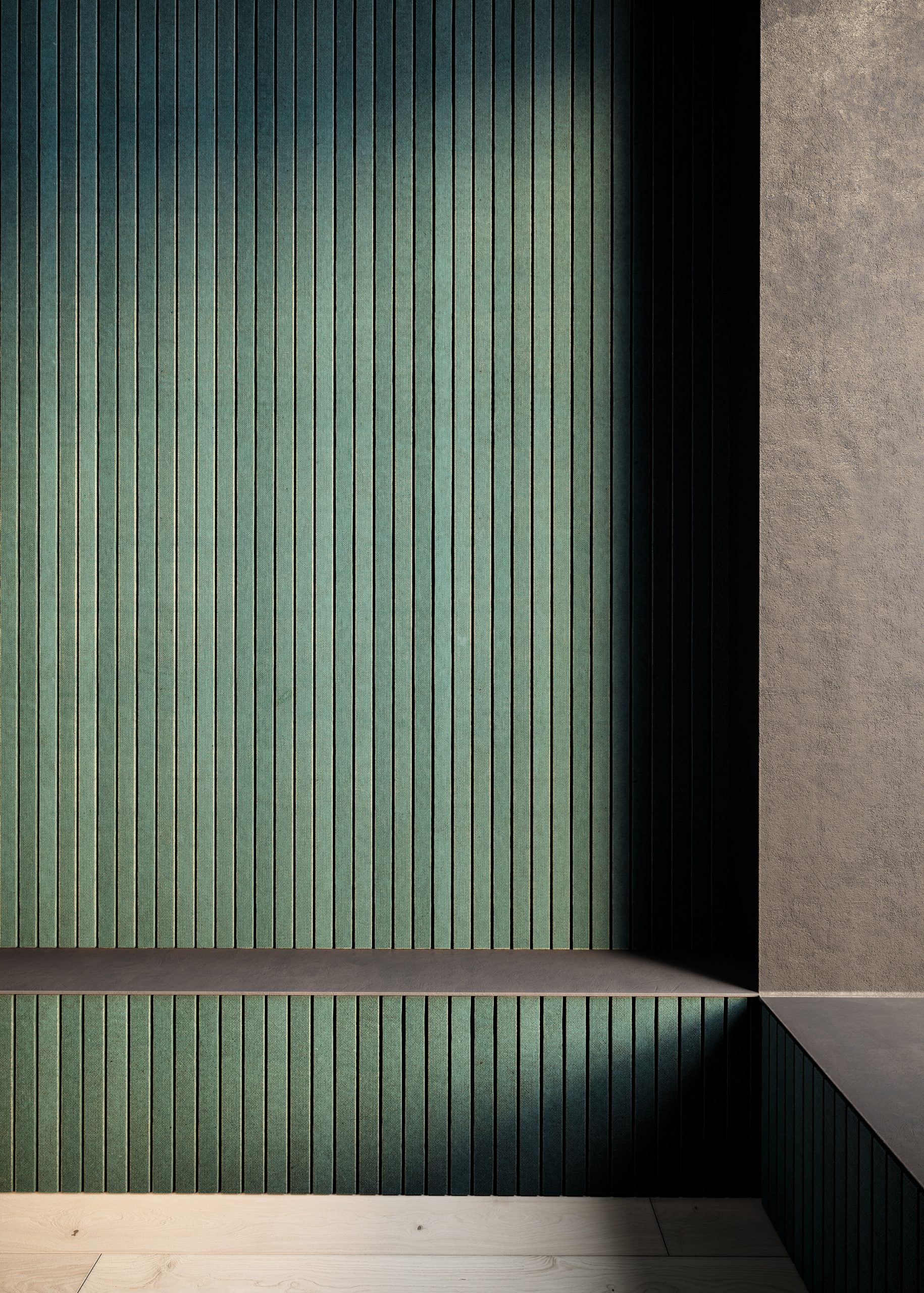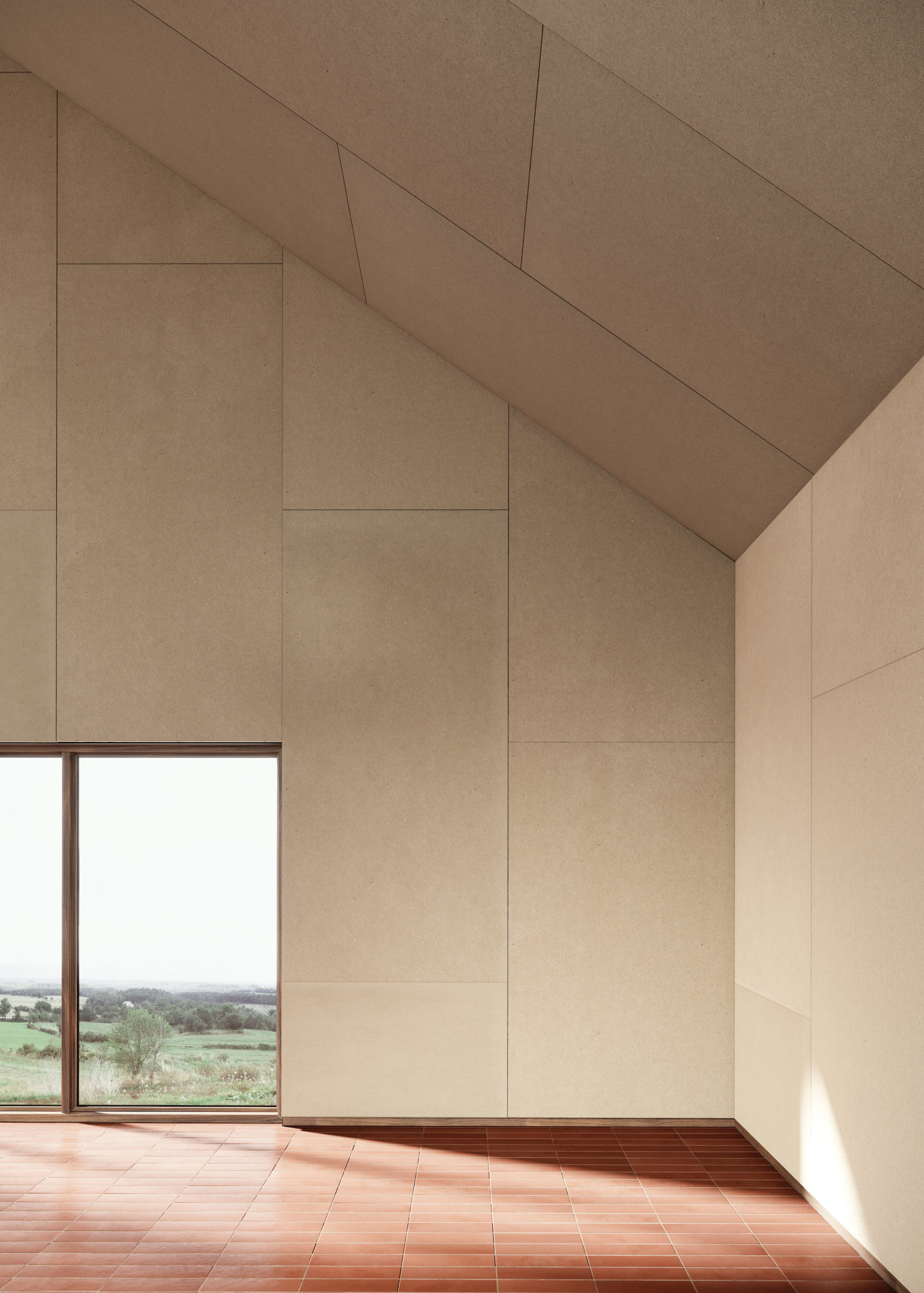 Fonte:
La pagina di Honext
Un articolo di Dezeen su Honext